Cosmogonia Mundi
Make Move Think at XVIth Biennale of Architecture in Venice presents Cosmogonia Mundi
Cosmogonia Mundi reflects on the possible futures
of the City of Venice and the Port of Marghera in the
form of live dance, using Northscapes Collective's
installation The Port and the Fall of Icarus on the laguna's
shore as a backdrop, and a short film documentary.
This project, which is part of a larger MMT research program,
explores how new narrations of the body through space could
engage with actual themes running the contemporary discourse
on architecture and society. Performing Arts and Architecture
meld to create a moment where Dance is not merely
performance and Architecture is not permanence.
This project, initiated by architect & urban designer
Luisa Calabrese and developed with MMT collaborators
(choreographer Lukas Timulak, designer Peter Bilak,
dancer Valentina Scaglia and cinematographer Hector Salgado)
was presented at the XVIth Architecture Venice Biennale – Freespaces.
The short film documentary has been screened at Het Nieuwe Instituut in July 2018 and will
participate to Cinedans Festival at the EYE Fimmuseum Amsterdam in March 2019.
Our Sponsors and Partners


& generosity of Joke Visser
Concept & Development: Luisa Maria Calabrese & Lukas Timulak
Choreography: Lukas Timulak
Cinematography: Hector Salgado
Dance: Valentina Scaglia & Lukas Timulak
Music: Henry Vega
Design: Peter Bilak
Costume design: Annemarije van Harten
articles: What about FREESPACE - Reporting from the Biennale text by Lara Schrijver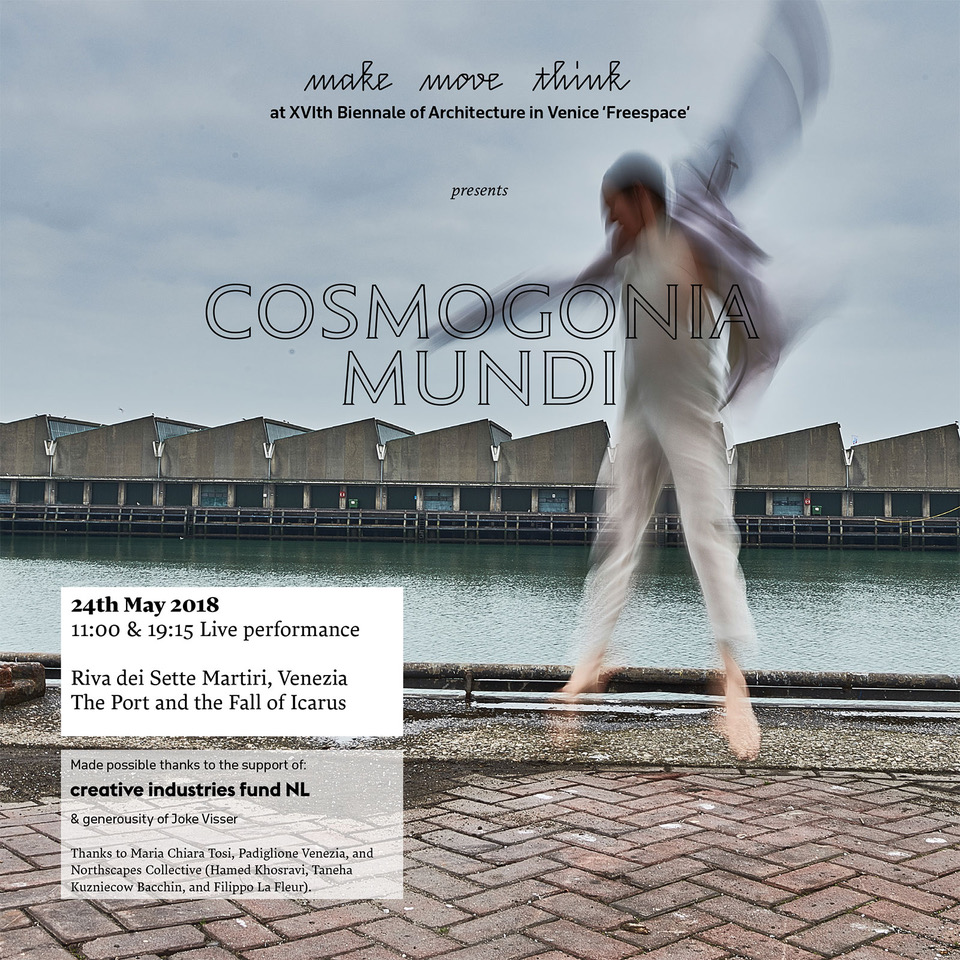 photos by Michal Hancovsky